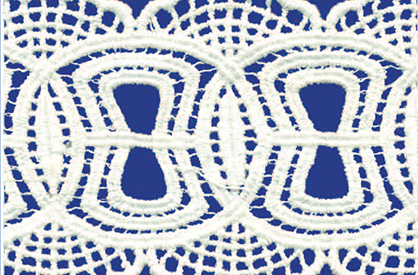 GPO Laces are made using really good threads that come from the best sellers in the market. Furthermore, We use fancy technology to make them. However, These laces are very popular and come in lots of different styles. Made with really good threads and yarns that follow the rules of making laces. You can get them in different sizes to fit what you need.
If you need laces for your projects or any other item that needs lacing, GPO Laces are a great choice. Created with the best materials and they come in many different styles to suit your preferences. So, whether you want simple laces or laces with intricate patterns, GPO Laces has something for everyone.
Features:
Really good quality: Made to last and are of high quality.
Beautiful designs: The patterns on these laces are very pretty and will make your shoes or clothes stand out.
Amazing patterns: The designs on these laces are mesmerizing and will catch everyone's attention.
FAQ's
What are GPO Laces Made Of?
GPO Laces are made using the best quality threads and yarns sourced from leading vendors in the market.
Are GPO Laces Available in Different Styles?
Yes, GPO Laces come in a wide range of styles and designs to suit various preferences and needs.
Can I Find GPO Laces in Different Sizes?
Absolutely! GPO Laces are available in various specifications, ensuring that you can find the right size to meet your requirements.
Are GPO Laces of Good Quality?
Yes, known for their fine quality. Moreover, They are crafted with care using high-quality materials to ensure durability and longevity.
What makes GPO Laces Special?
GPO Laces stand out due to their alluring designs and mesmerizing patterns. They add a touch of elegance and style to any garment or project.